What is Paper Trading
Paper trading allows you to trade in the real market with crypto assets in a paper account, so you can experience platform features without taking any risk.
When you log in to HXR for the first time, the platform automatically open the paper trading and assigned paper funds for each exchange. You can use this to quickly familiarize yourself with our products and train your trading strategies

Paper Trading account
The paper trading function provided by HXR Trade is very complete and has almost the same trading experience as real trading
We have created separate paper trading accounts for all supported exchanges, and you can use a paper account that you are familiar with to explore our products, whether it's tracking the profit and loss of assets on a demo account, manually trading with Expert Advisors, or using trading bots are completely unrestricted.

Paper funds reset
Do you want to clear the funds of the current trading account and start over? Click the [Reset] button in [Settings] - [Paper Trading] to restore the funds of the account to the initial state. After the reset, the corresponding transaction records will be lost, and you will have a brand new paper trading account. In addition, each paper account is independent of each other, and resetting the paper account of one exchange will not affect the paper accounts of other exchanges.
Before resetting, please make sure that there are no trading bots and active transactions associated with the current paper trading account. If there are, please cancel or delete them, otherwise the reset cannot be done.
Open and close Paper Trading
If you do not need to use paper trading, you can turn it off in the settings, as shown in the following figure in [Settings] - [Paper Trading]:
Turn on the switch to start paper trading. The assets and transaction data of paper trading and real trading are isolated from each other. You can quickly switch on the top menu bar.
You can close the paper trading by closing the switch. It should be noted that the closing here is not a real closing, it is just a hidden display on the page, and the corresponding asset tracking and trading are still running, you can open it at any time to view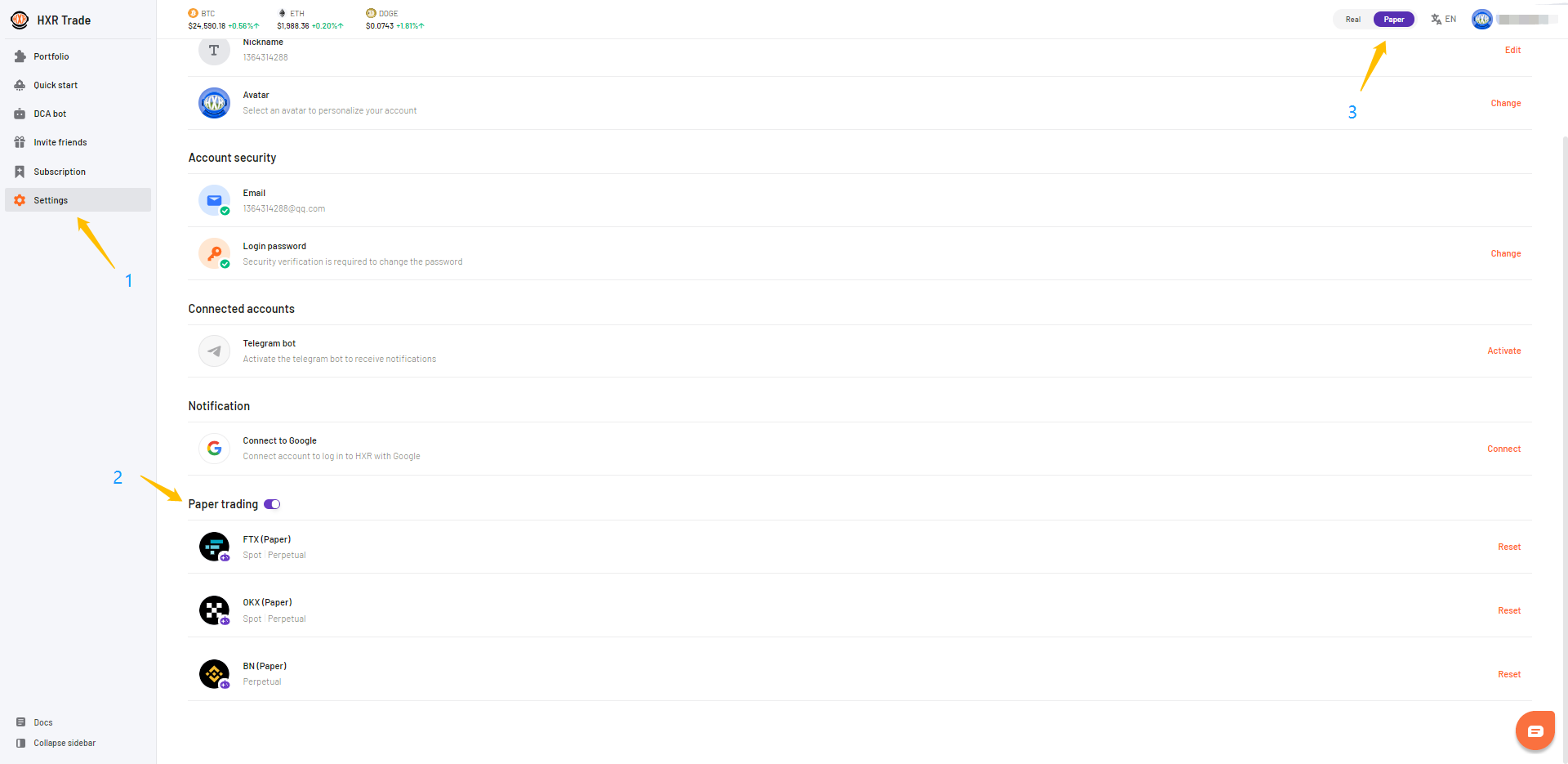 Settings-Paper Trading-On, support [Real] and [Paper] switching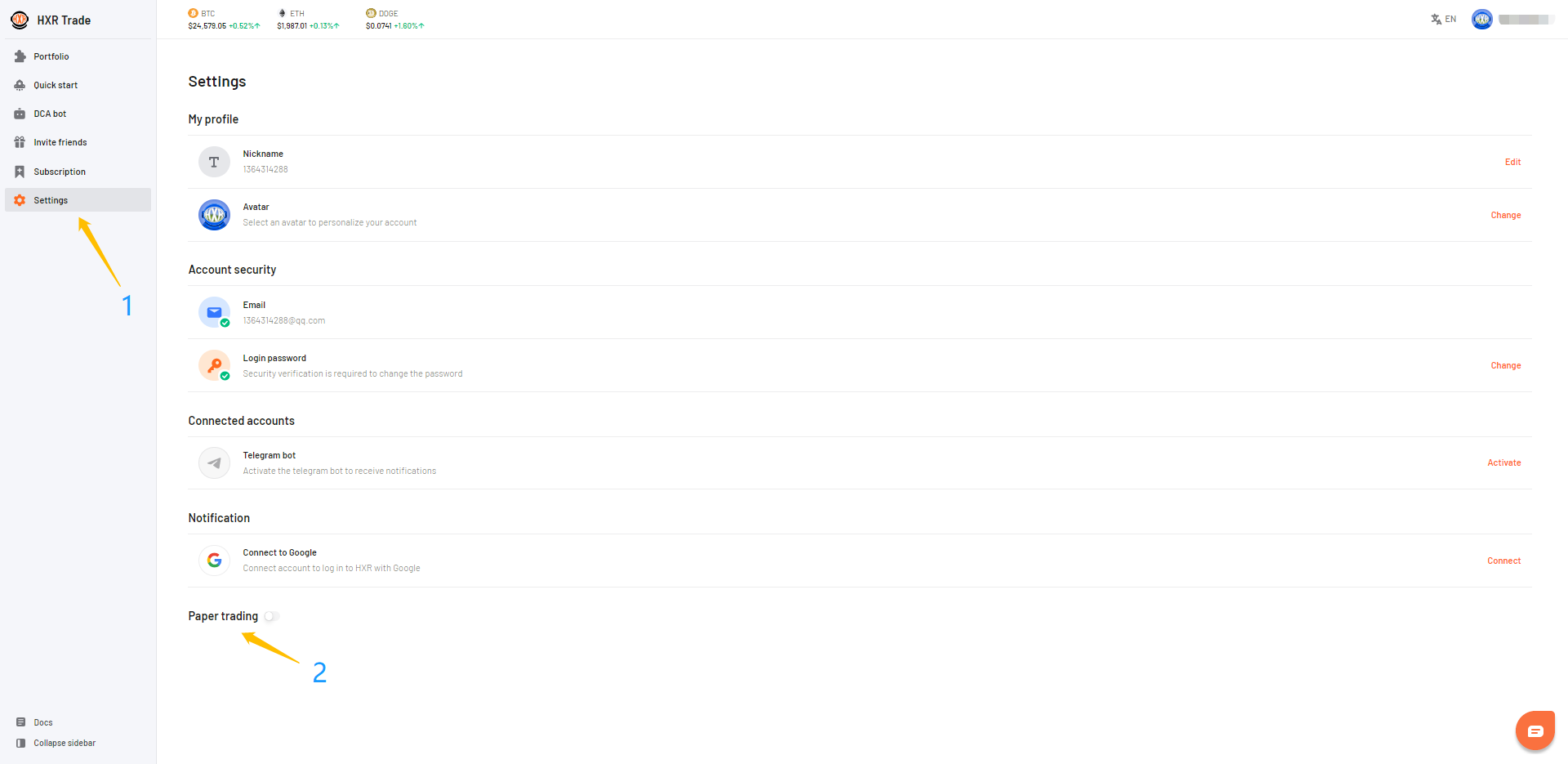 Settings-Paper Trading-Off, real and paper swhich entry disappears